c&c in Brazil
Brazil is one of the largest coffee producing countries in the world. The initiative for coffee&climate started its activities in 2011 in the main producing regions of the state of Minas Gerais: South, Matas and Cerrado. c&c in Brazil supports the validation of climate change adaptation practices and conducts training of trainers with the participation of stakeholders of the entire supply chain. Moreover, c&c empowered the Community of Practice (CoP) on climate change adaptations which is a platform to build a social learning from the systematization and exchange of experiences of their members. Conclusions, obtained in each session, are shared with the private and public sector to advocacy improvement of services and policies to support the resilience of coffee production systems.
Minas Gerais is exposed to a set of climate challenges. Prolonged droughts, strong winds, change of rainfall patterns, hail and frost, as well as heavy rainstorms are threatening coffee production at its roots.
Since c&c in Brazil has started its activities, more than 12.000 farmers have been trained on climate change adaptation and mitigation practices. Adaptation practices trained in farmer field schools include the use of cover crops and deeper polybags, the implementation of windbreaks, rainwater harvesting, shade management and of permanent preservation areas (PPA). Mitigation practices involve the training of the rational use of fertilizer, the installation of septic tanks, the use of biochar and solar energy and reforestation.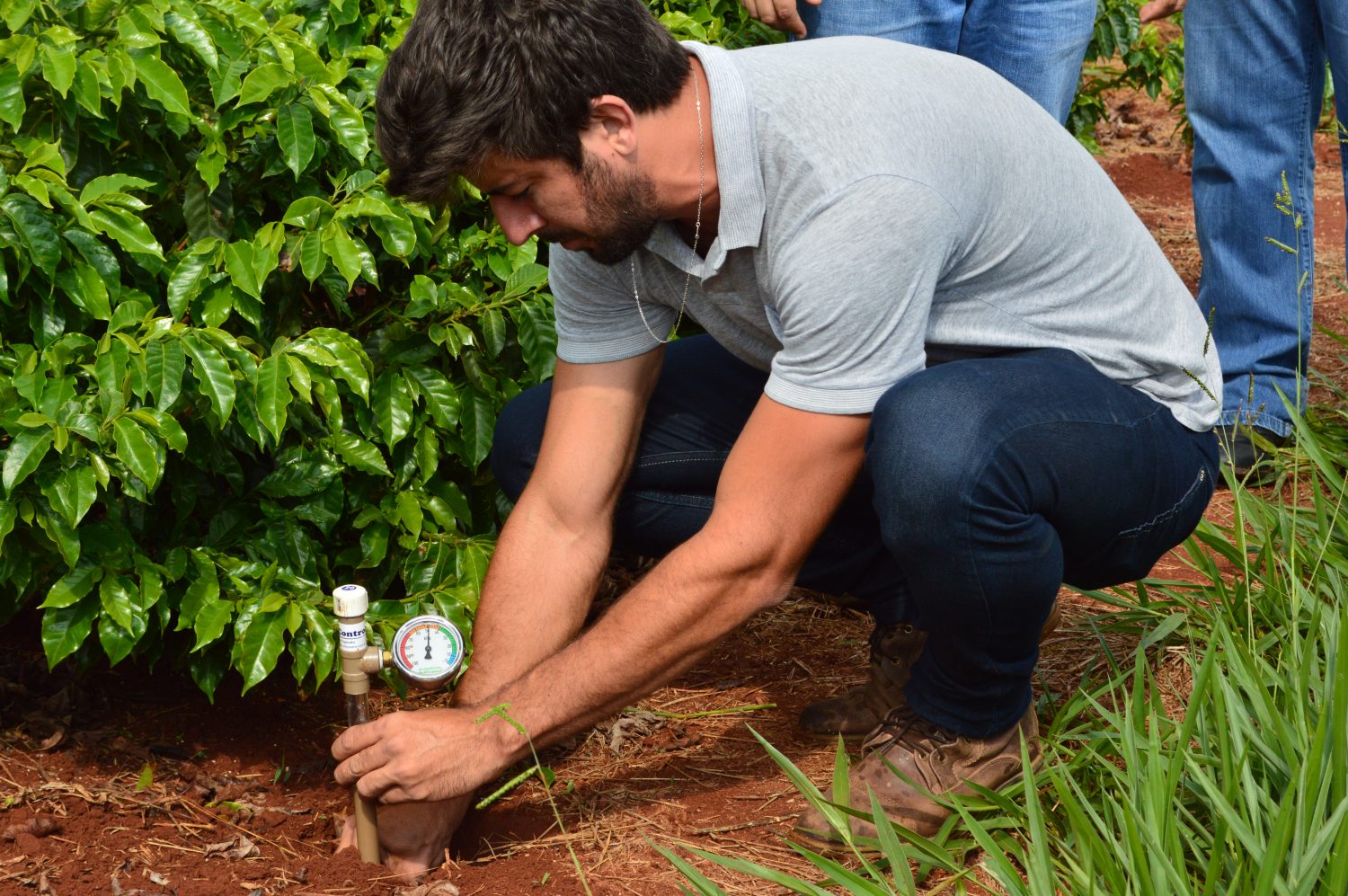 Climate change is increasingly evident in the eyes of everyone but is mainly observed and felt by farmers. Weather phenomena with prolonged droughts, intense and strong rains in a short period of time, and rising temperatures are a reality that has been affecting coffee growers in many ways. c&c plays an important role in identifying, implementing and disseminating climate change adaptation techniques and tools that will certainly contribute to the resilience of smallholder coffee farmers productive systems.