c&c in Guatemala & Honduras

c&c in Central America is currently working in the Trifinio region where both countries meet their border.
The region is facing rising temperatures, severe storms and longer rain periods which lead to landslides, infrastructure damage and leaf rust.
The c&c team in Central America has been monitoring weather patterns to identify climate hazards and impacts for coffee production. Together with regional stakeholder c&c is supporting the development of strategies for climate adaptation or mitigation. c&c enables adaptation capacities in the coffee sector in a precompetitive way by identifying adaptation and mitigation practices, by conducting training of farmers and extension agents, by disseminating best practices and through a constant knowledge exchange in workshops and further platforms.
Together with farmers and stakeholders more than 20 adaptation and mitigation practices have been identified and are currently tested in the field. More than 2.000 farmers have been trained on climate-smart agriculture practices such as grafting arabica scion onto robusta rootstock, the use of cover crops to protect the soil, the use of gypsum and coffee field spacing.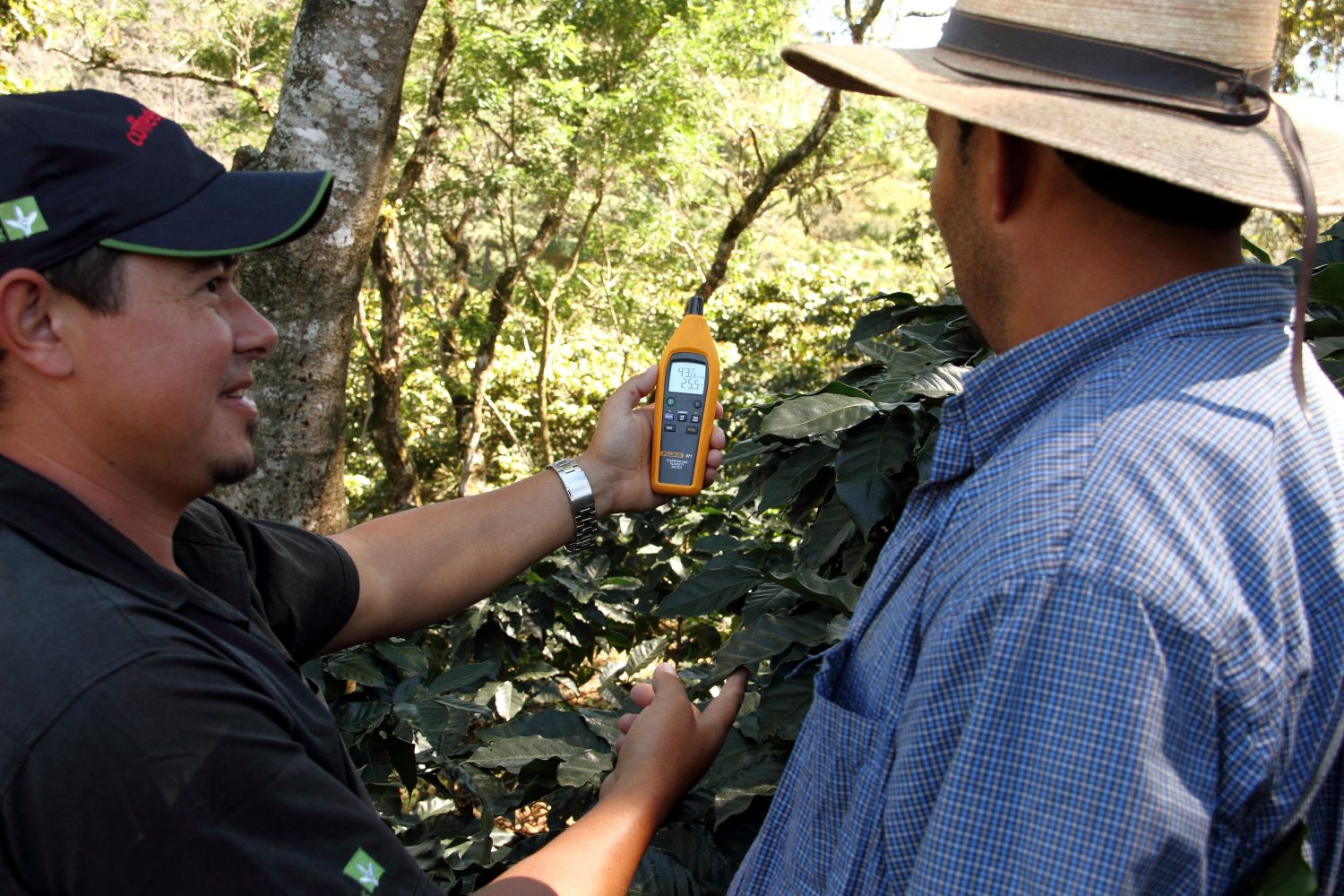 Access our latest guide on good agricultural adaptation practices in coffee cultivation! 
(In Spanish)
In Trifinio we have the challenge of continuous innovation to respond to climate change related impacts, fluctuation in international prices, pest and disease attacks, resistant varieties and others. To face these constraints, we need to be researching and evaluating different management methods at ground level in different conditions and scenarios continuously. Since the beginning of the initiative, I am implementing the use of cover crops, temporary shade, root stimulation (with gypsum) and drip irrigation. These techniques have helped me a lot to stimulate farmers participation and capacity building in adaptation and mitigation practices within the c&c initiative.