climate resilient livelihoods and landscapes
coffee&climate is addressing the impact of climate change on smallholder families and coffee production in Indonesia, Ethiopia, Tanzania, Uganda, Brazil, Honduras and Guatemala. Smallholder coffee farming families not only become more resilient to changing climate patterns. c&c activities shall support them to improve their overall livelihood situation. Coffee production becomes resilient to the effects of climate change and coffee landscapes get climate smart.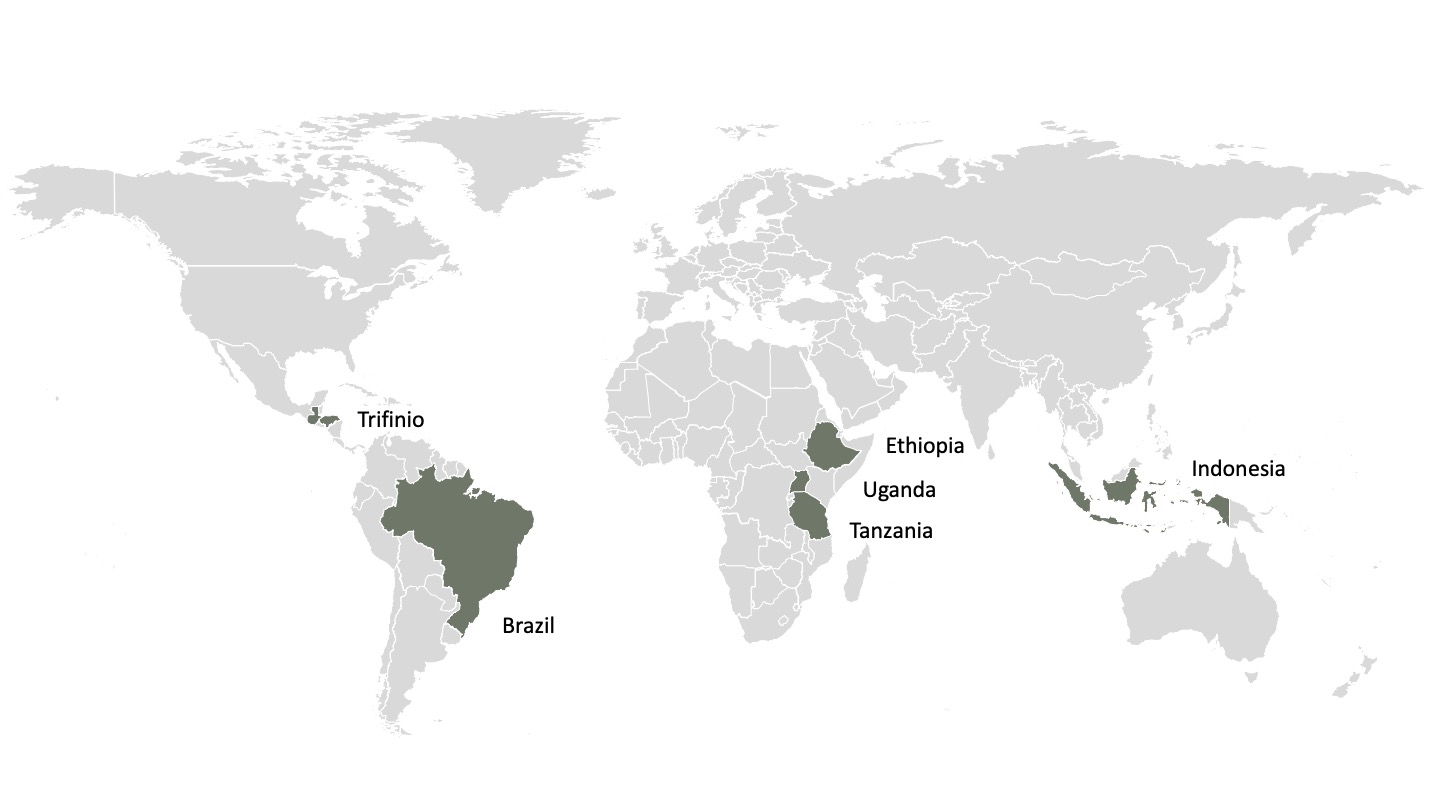 Our vision is to improve the livelihoods of coffee farming families by making them more competitive, based on sustainable practices.
Since 2010, the initiative for coffee&climate directly supports smallholder coffee farming families and their communities to effectively respond to climate change and to improve their resilience. Currently, the third phase of c&c is under implementation until mid 2024.
In order to support coffee farming communities to become climate resilient, restore and protect landscapes and address their livelihood situation, c&c's work focusses on three areas.
c&c innovation
Further development of coffee production systems
Digital solutions to increase farmers climate adaptive capacity
Reduction of direct agricultural greenhouse gas emissions and sequestration of carbon dioxide from the atmosphere
Carbon offsetting systems in coffee regions
c&c implementation
Training on c&c approach incorporated into holistic livelihood approach
Establishment of Climate Smart Coffee Region
c&c dissemination
c&c toolbox
Communities of Practice
Training of Trainers
coffee&climate acknowledges the complex impact of climate change on the global coffee community. Smallholder families, coffee communities, coffee regions and the coffee industry directly feel the effects of changing climate. That's why c&c not only looks at the impact of climate change on the coffee plant, but developed a holistic approach taking side effects like increased use of agrochemicals into account and offering new solutions like carbon offsetting systems.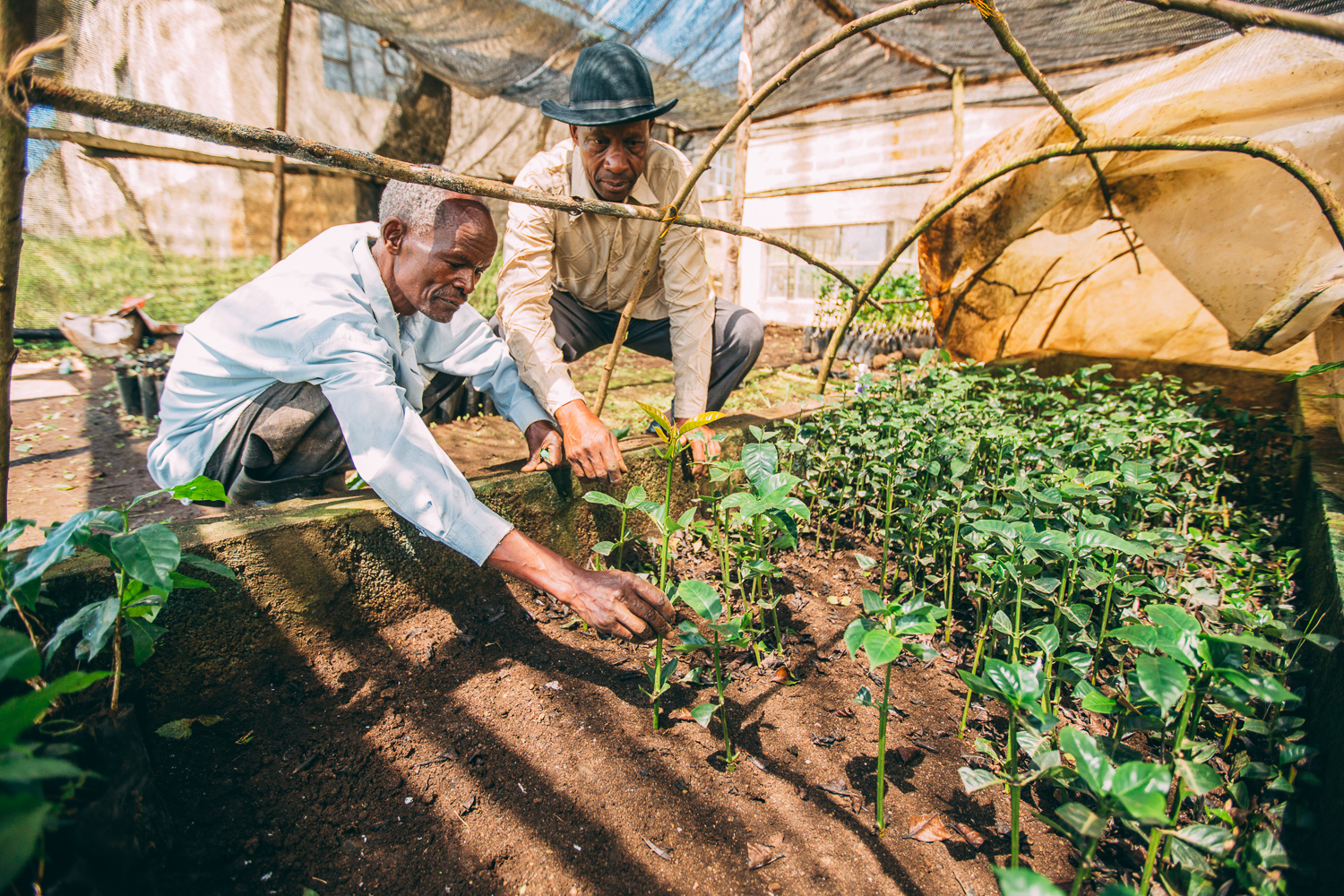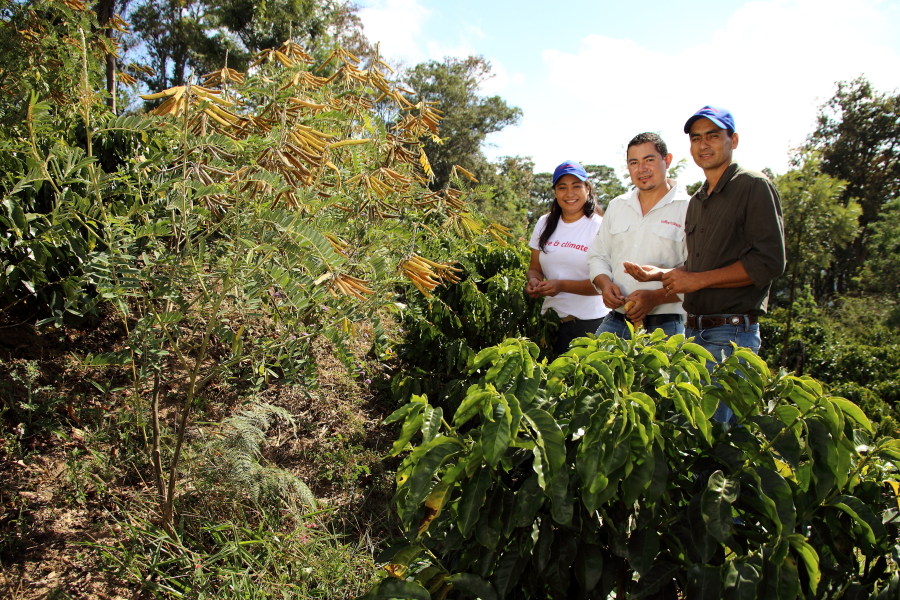 The implementation of coffee&climate follows a proven approach to develop most suitable responses to climate change per region. Tools are developed in a participatory manner and are hands-on oriented. 
In the end it is about smallholder families. People are the motivation for coffee&climate. They feel the impact of climate change and they are part of the solution if taken serious.