The initiative for coffee&climate (c&c) is currently in its third phase of implementation. With a focus on increasing climate action to improve smallholder families' livelihoods and minimize carbon emissions in coffee farms and landscapes, phase III will reach an additional 80,000 smallholder farming families by 2024. In order to further promote and provide details on the current work of c&c, an overview highlight paper was created, now available for download!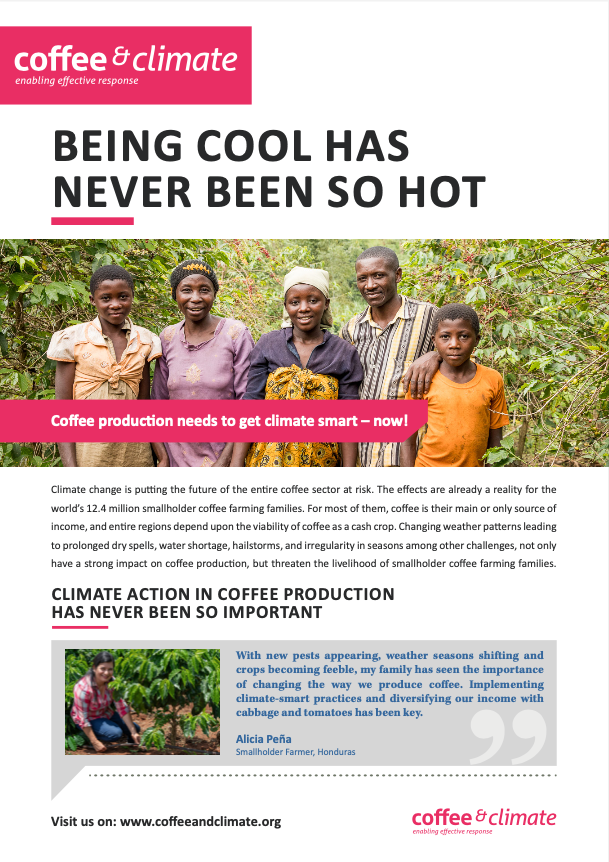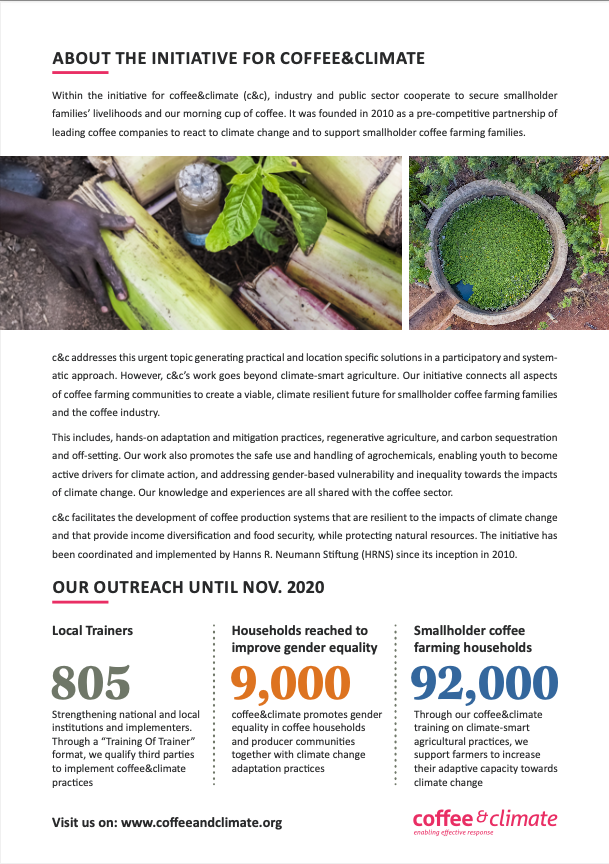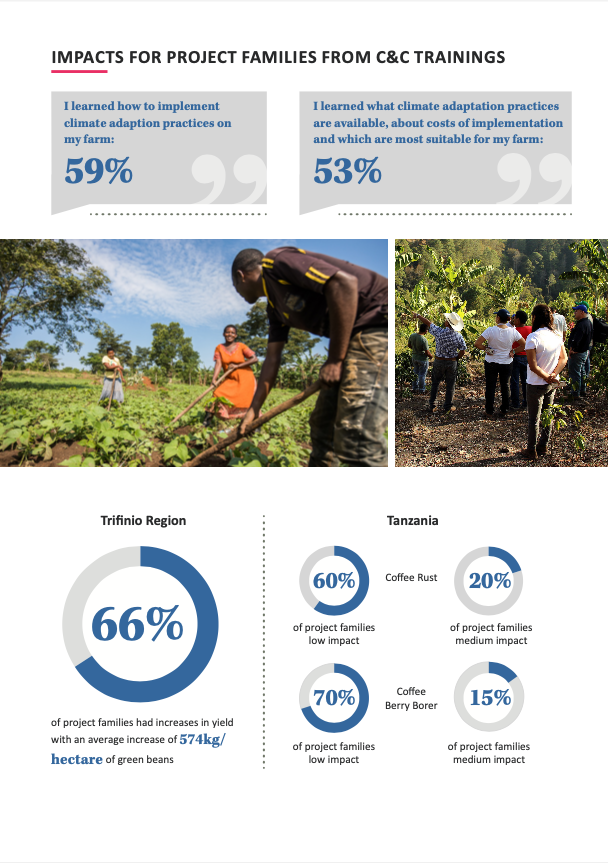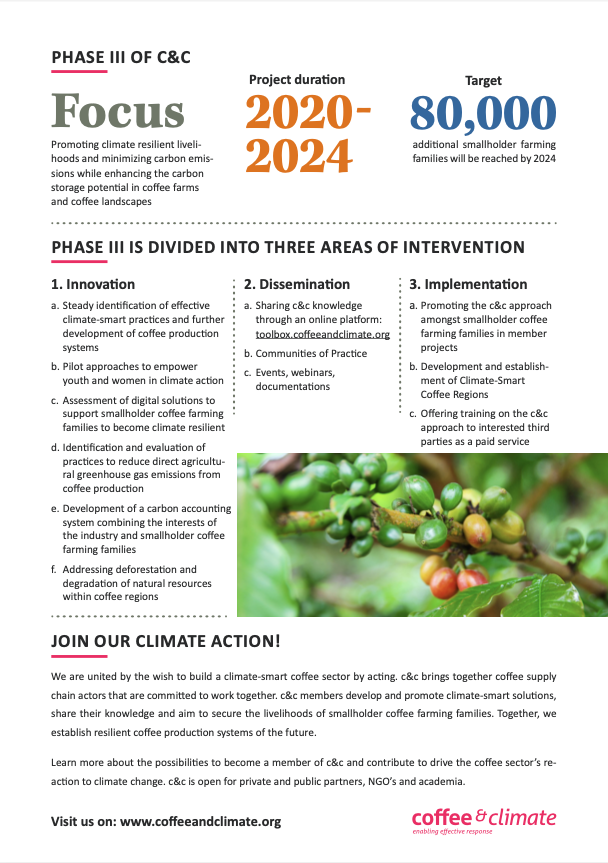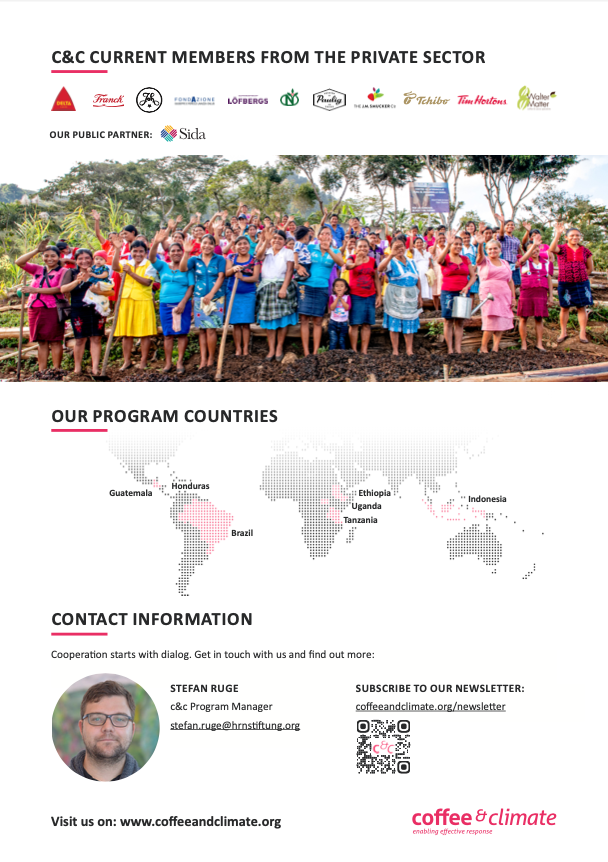 In addition to compiling major outreach achievements from past phases of c&c, and presenting main impacts from c&c trainings, the highlight paper also provides information on the three main areas of intervention for phase III which include: Innovation, Dissemination, and Implementation. Download and read the Phase III of c&c Overview to understand more. Get in touch with us for questions, feedback and find out more about the different ways you can join our network!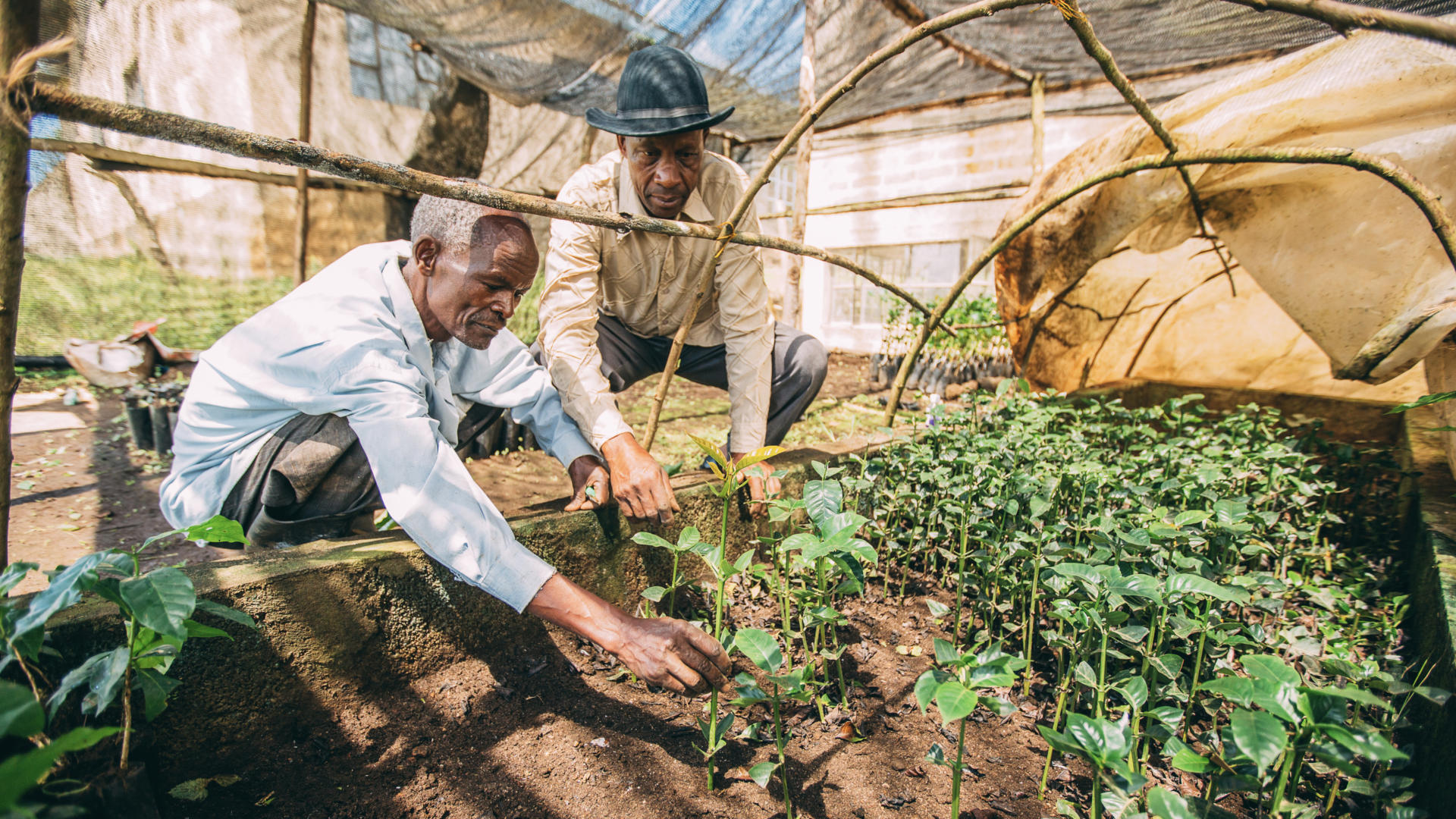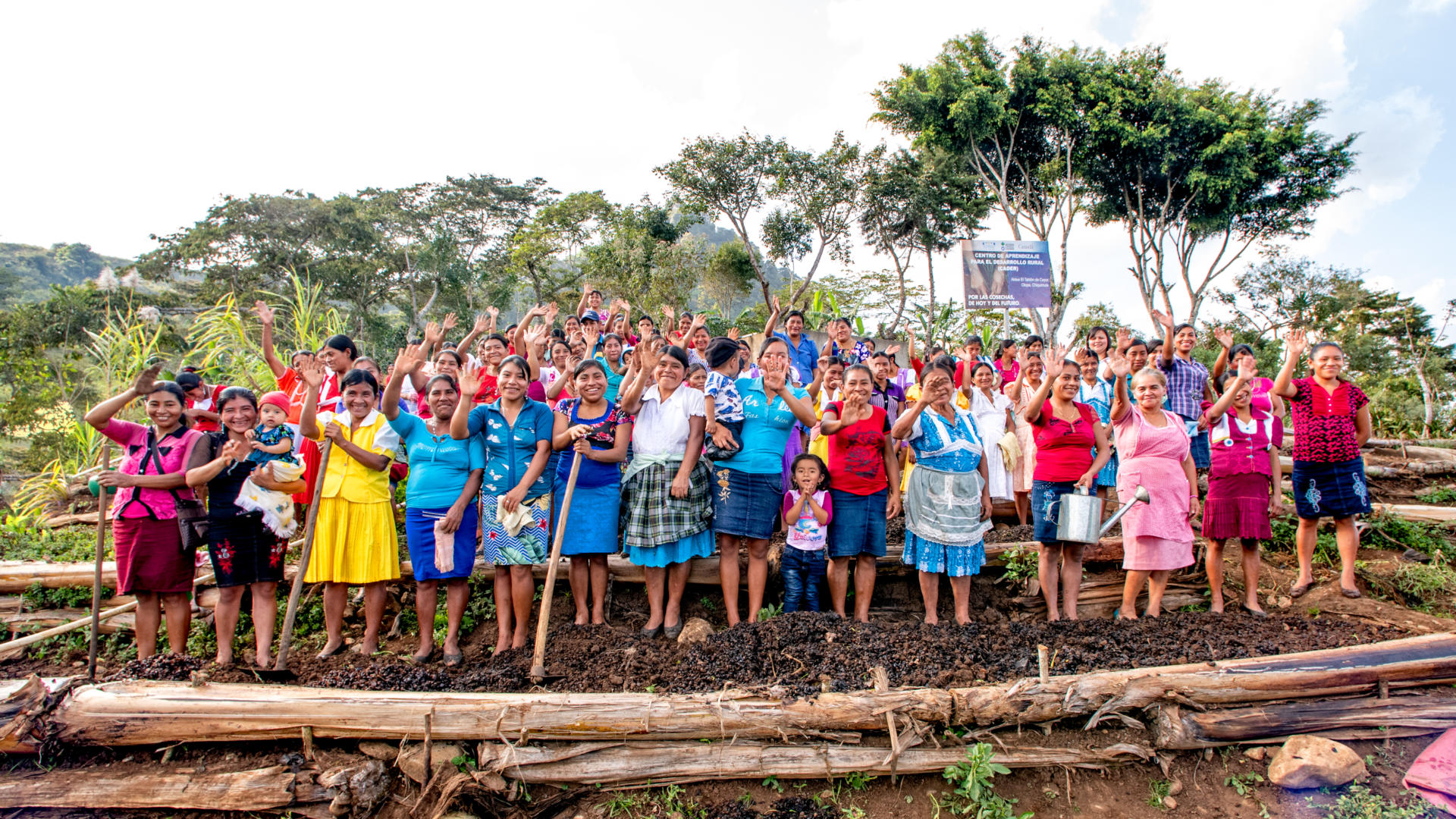 We are united by the wish to build a climate-smart coffee sector by acting. c&c brings together coffee supply chain actors that are committed to work together. c&c members develop and promote climate-smart solutions, share their knowledge and aim to secure the livelihoods of smallholder coffee farming families. Together, we establish resilient coffee production systems of the future. 
Learn more about the possibilities to become a member of c&c and contribute to drive the coffee sector's re- action to climate change. c&c is open for private and public partners, NGO's and academia. 
Stay up to date with our latest activities and news!