Coffee farming families under pressure!
In November 2020, Central America suffered a horrific pummel when Hurricanes Eta and Iota struck the region within two weeks of each other. On top of the hardships triggered by COVID-19, the back-to-back hurricanes made everything break further apart. Smallholder coffee farming families in particular, were hit hard. Many lost their homes and thousands were forced to flee. Torrential rains led to deadly mudslides and additional destruction in the region, including smallholder's harvests.
In addition to climate change, poverty, market disruptions and high production costs have made rural livelihoods no longer seen as a viable option. As a result of no longer seeing agriculture as a means to reach a prosperous life, youth are deciding to leave their communities in Central America and migrate north to search for other opportunities.
Most of the world's 12.4 million coffee households are smallholder families with limited capacity to build resilience against climate change impacts. For most, coffee is their main or only source of income, and entire regions depend upon the viability of coffee as a cash crop. Changing weather patterns including prolonged dry spells, water shortage, hailstorms, erratic and extreme rainfall, have a strong impact on coffee production, especially as most of the smallholder families depend on rainfed agriculture.
Increasing soil degradation through water and wind erosion will further reduce the resilience to increasing temperature and extreme drought and/or flooding events. Deforestation of protected and unprotected areas and sensitive wildlife habitat remains a threat in coffee landscapes as, due to climate change, coffee production might shift to higher altitudes which in most coffee regions are under forest. The degradation of forests impairs important ecosystem functions, e.g. their significant carbon storage potential but also their critical importance for protecting water supplies.
Climate change is more than just a problem, it's jeopardizing the entire coffee sector's future.
why is climate change a problem?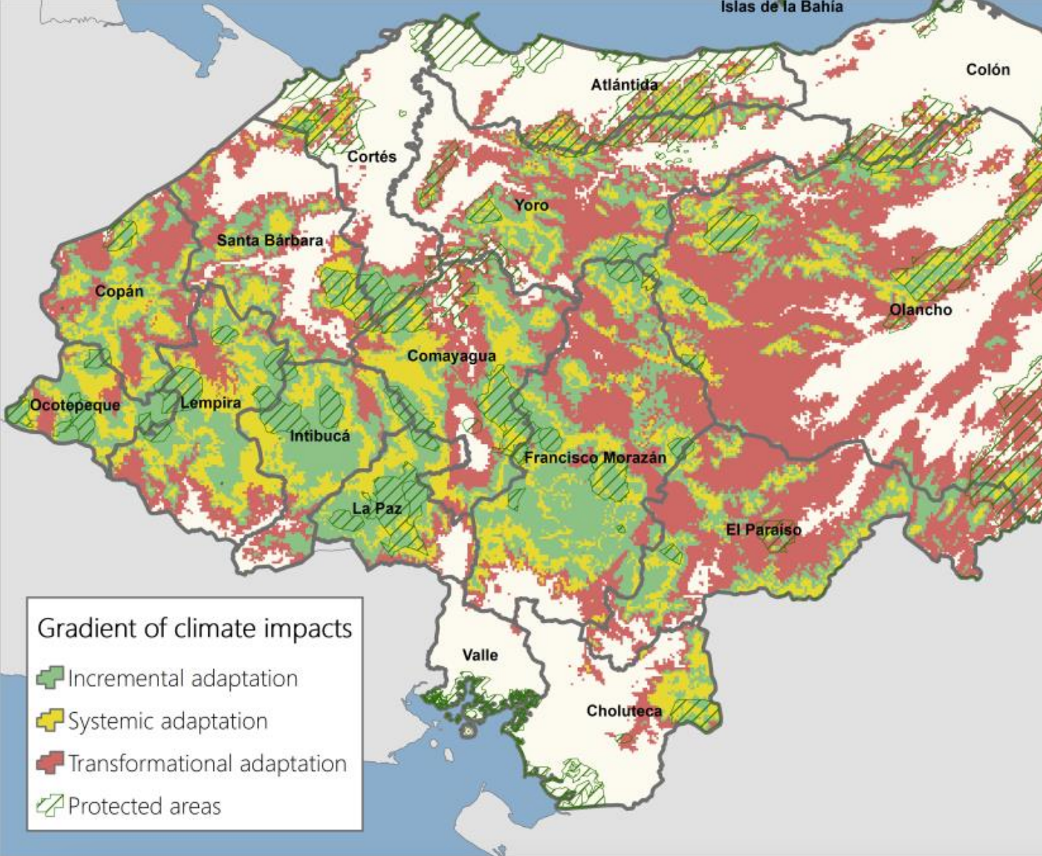 This projection of suitability of coffee production areas in Honduras indicates that the red areas will not be suitable for coffee production in 2025. (Source: CIAT)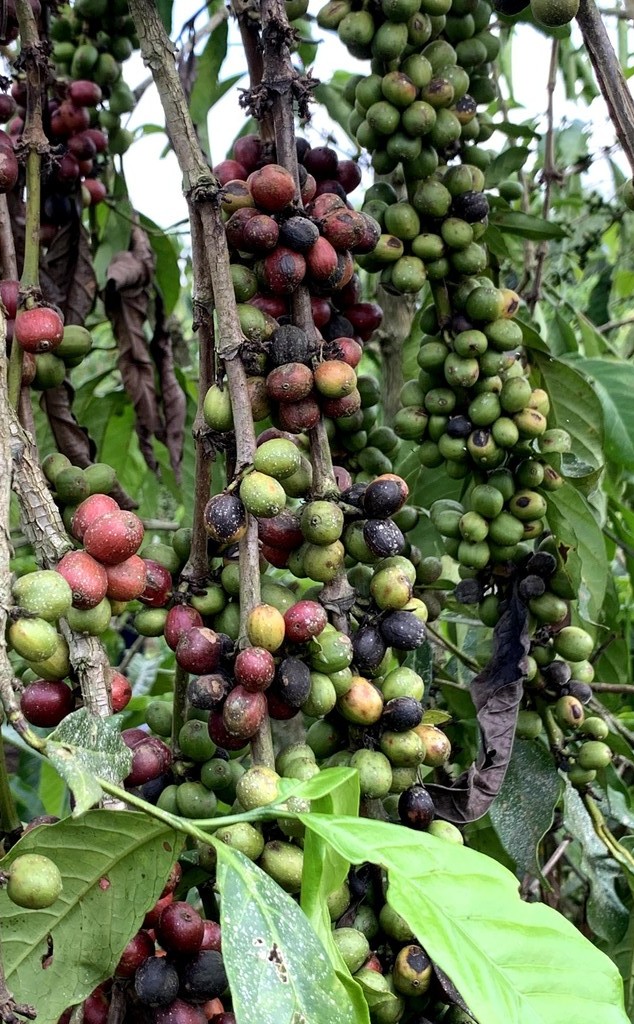 Climate models project that important coffee growing regions around the world will most likely be lost if no climate adaptation measures are implemented immediately.
With coffee reaching the lowest prices in the last decade, climate change has further encouraged smallholders to give up on coffee and migrate away of coffee growing regions.
Without the adequate implementation of proven practices and effective climate approaches such as the coffee&climate methodology, the coffee industry might not only loose significant sourcing regions, but make the next generation of smallholders disappear over time. We must strengthen their livelihood situation instead and give them the proper tools to become resilient towards climate change.
Find out how coffee&climate is ensuring climate resilient livelihoods and landscapes in coffee growing regions: