Betty Ndugga from Luwero District in central Uganda started a coffee nursery in her village out of the necessity to restore her livelihood. Today, she uses her business to empower fellow women, help the farming community overcome coffee diseases and advance reforestation.
Luwero has long been a farming community with an estimated 85% of residents engaged in agriculture. For Betty, her early years in the countryside hold good memories. Her parents grew plenty of food crops and coffee which they sold to give her an education. After she finished school and later got married, she moved from Luwero to the capital city Kampala. There she began a young family and set up a clothing retail store, with promises of a great future ahead.
Unfortunately, Betty's life took a hard left turn in 2013 when she tragically lost her husband. As a single mother, she fell on very hard times and decided to move back to her small farming community in Luwero to take over her parent's lucrative coffee plantation which they willingly passed on to her. However, when she returned, she found that all her parent's coffee had dried up and succumbed to Coffee Wilt Disease (CWD).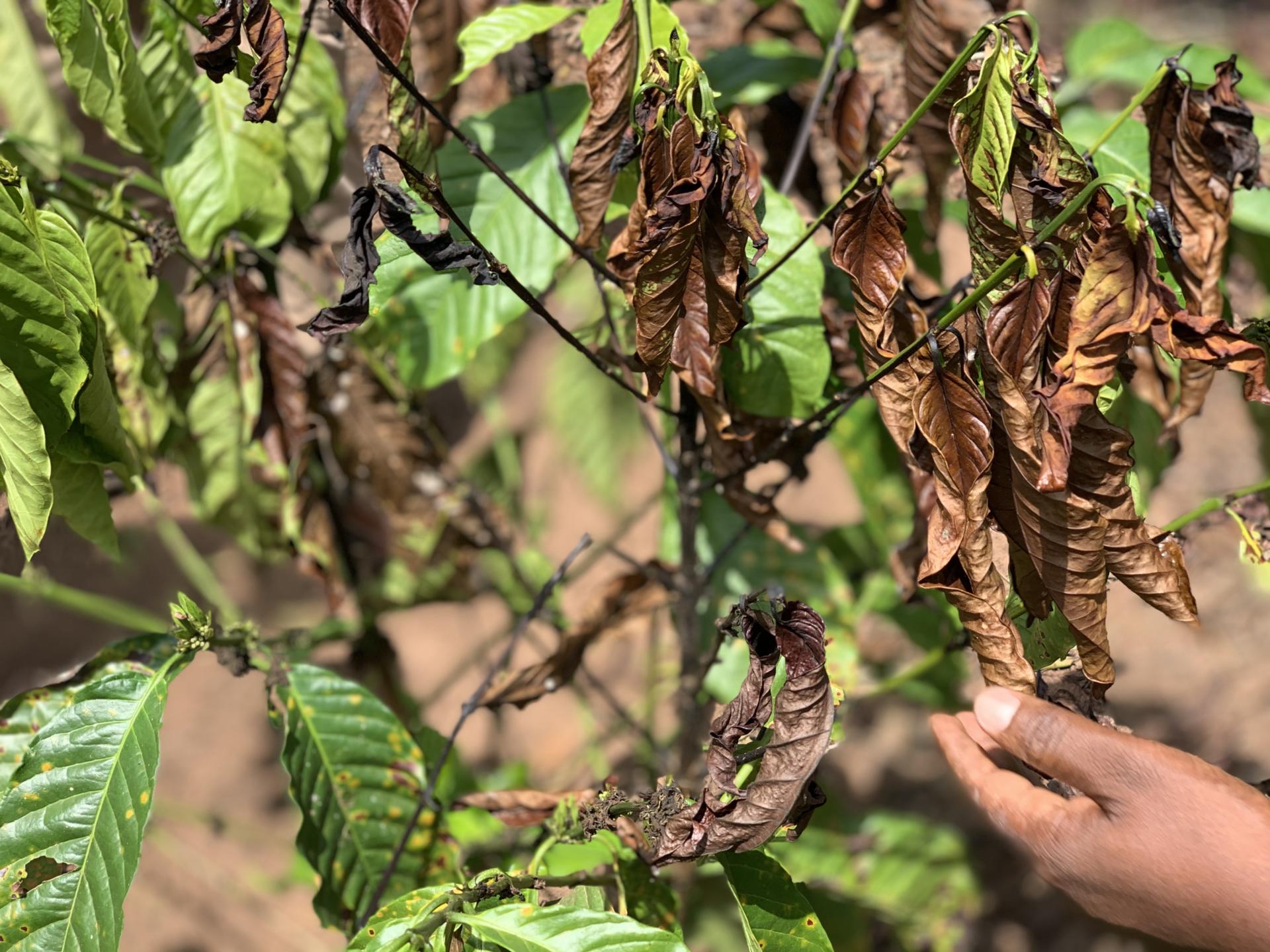 Coffee Wilt Disease (CWD)
CWD is a fungal coffee disease which is exasperated by the effects of climate change such as higher temperatures. The disease causes disruptions to the water uptake of the coffee plant which leads to the drying of the leaves and branches, inevitably resulting in the death of the entire plant. If not controlled, CWD can spread to other plants and wipe out entire plantations. According to the Uganda Coffee Development Authority (UCDA), CWD which was first discovered in Uganda in 1993 has destroyed around 200 million plants in the country.
However, following the outbreak, the National Coffee Research Institute (NaCORI) in Uganda soon developed a solution to CWD.  They scientifically generated 10 Coffee Wilt Disease-resistant (CWD-r) varieties, commonly referred to as "KR-lines" (KR1 – KR10) of Robusta Coffee. The KR-lines are hybrids of coffee varieties that are resistant to disease, varieties that are high-yielding and varieties that are fast maturing. They are created through an ancient technique called grafting. Hereby tissues of two different plants are joint. They keep growing together, combining the properties of both "parent" plants. Like this, issues like disease susceptibility and low-yielding can be overcome.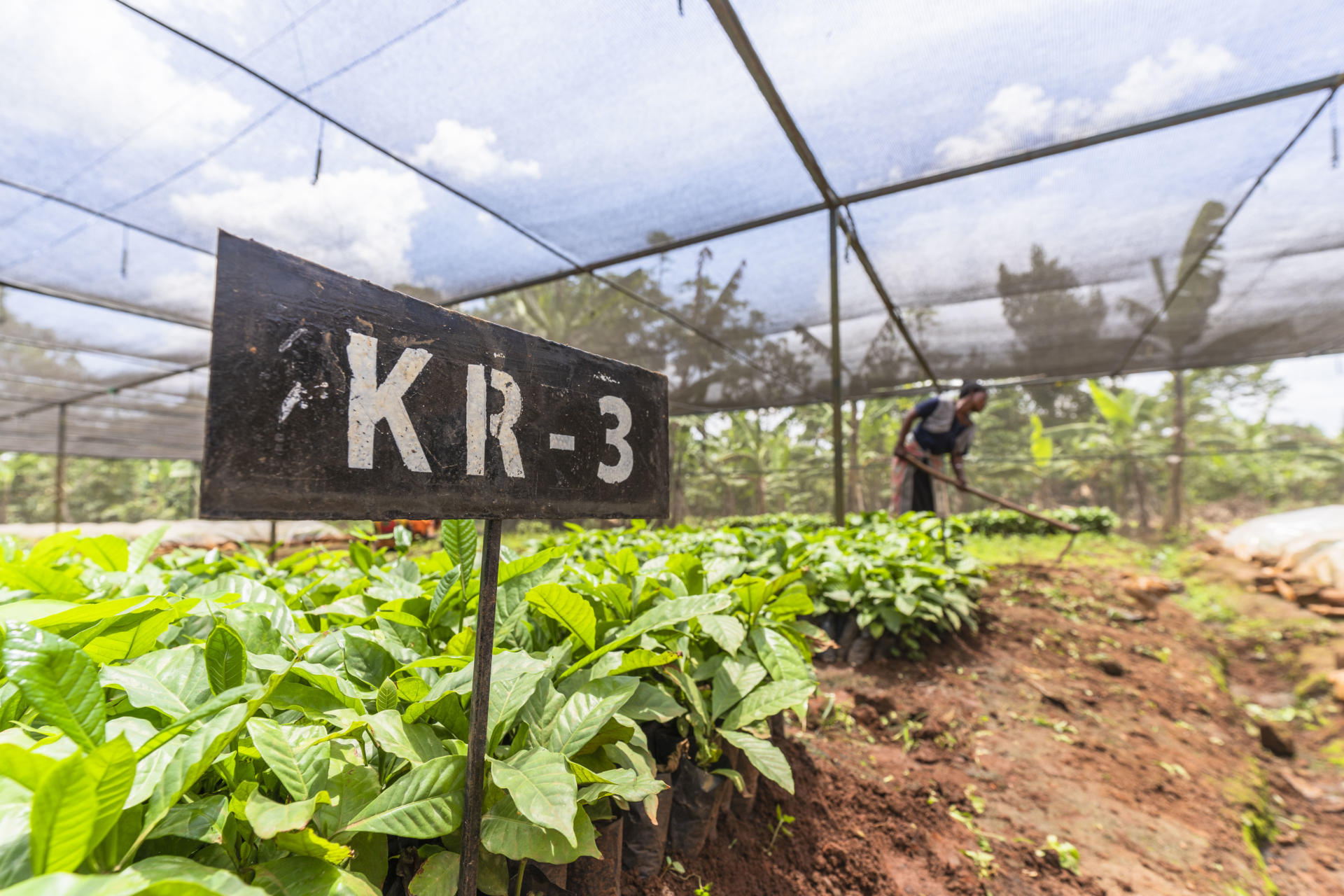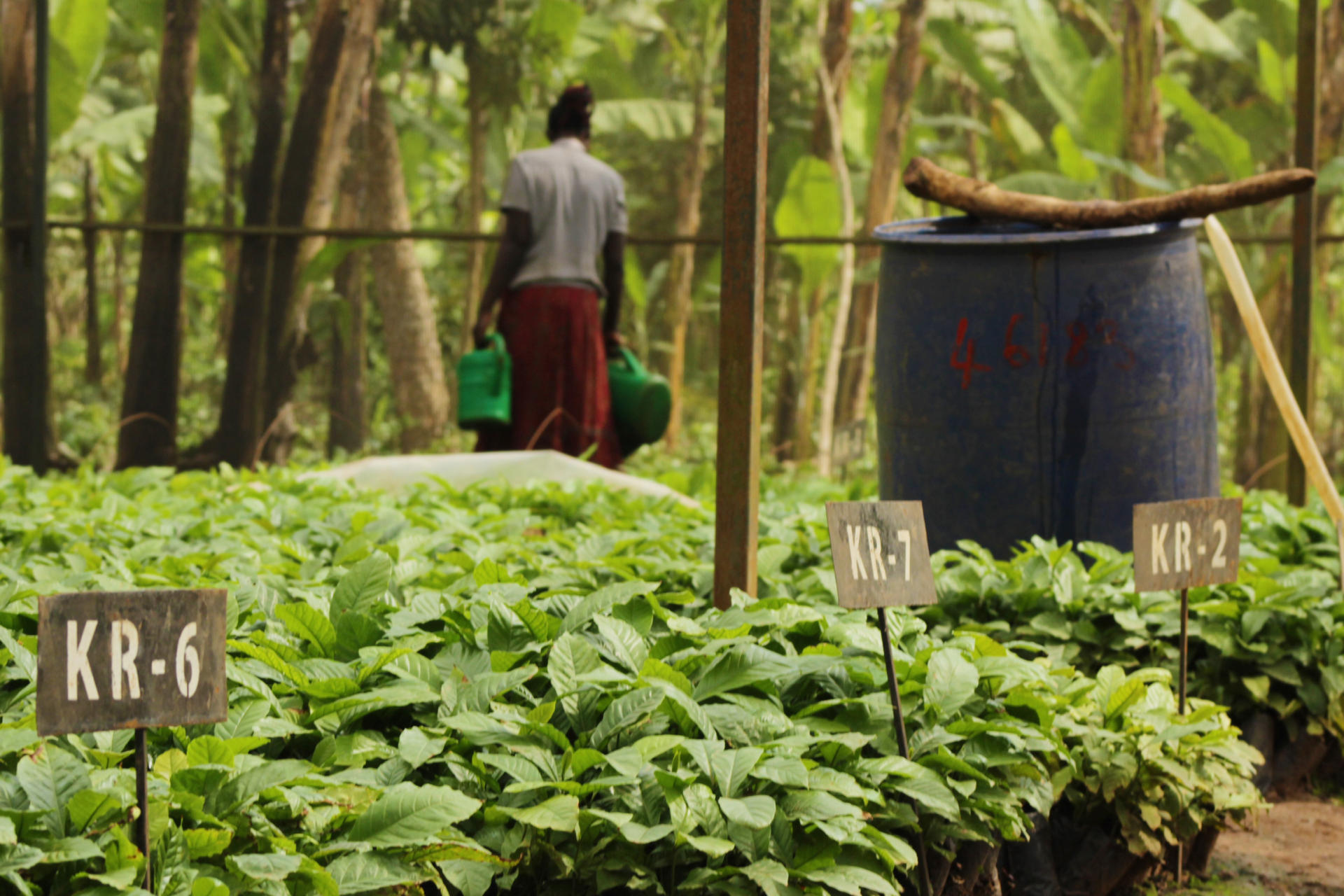 Coffee Wilt Disease-resistant (CWD-r) varieties/lines (KR1 – KR10)
It was when Betty joined a local farmer field school in 2013 that she learned about improved coffee varieties. The farmer field school was implemented by Hanns R. Neumann Stiftung (HRNS) under an initiative for coffee&climate (c&c) project. The aim was to train coffee farmers on locally appropriate adaptation measures to the effects of climate change. Using the c&c approach developed in c&c phase I, solutions in the form of tools, concepts and information were shared with Betty and thousands of other farmers in Luwero.
With the knowledge she gained through that project, Betty decided to start her very own nursery business in 2014. She began a mother garden of seven disease-resistant, high-yielding coffee varieties and invested in building a small structure to house her seedlings. c&c supported her by providing the seedlings, a water tank and other farm tools. Later, through the Global Climate Change Alliance (GCCA) Phase 1 project (funded by FAO and implemented by HRNS) Betty was supported to build a better nursery structure as well as install a solar-powered irrigation system.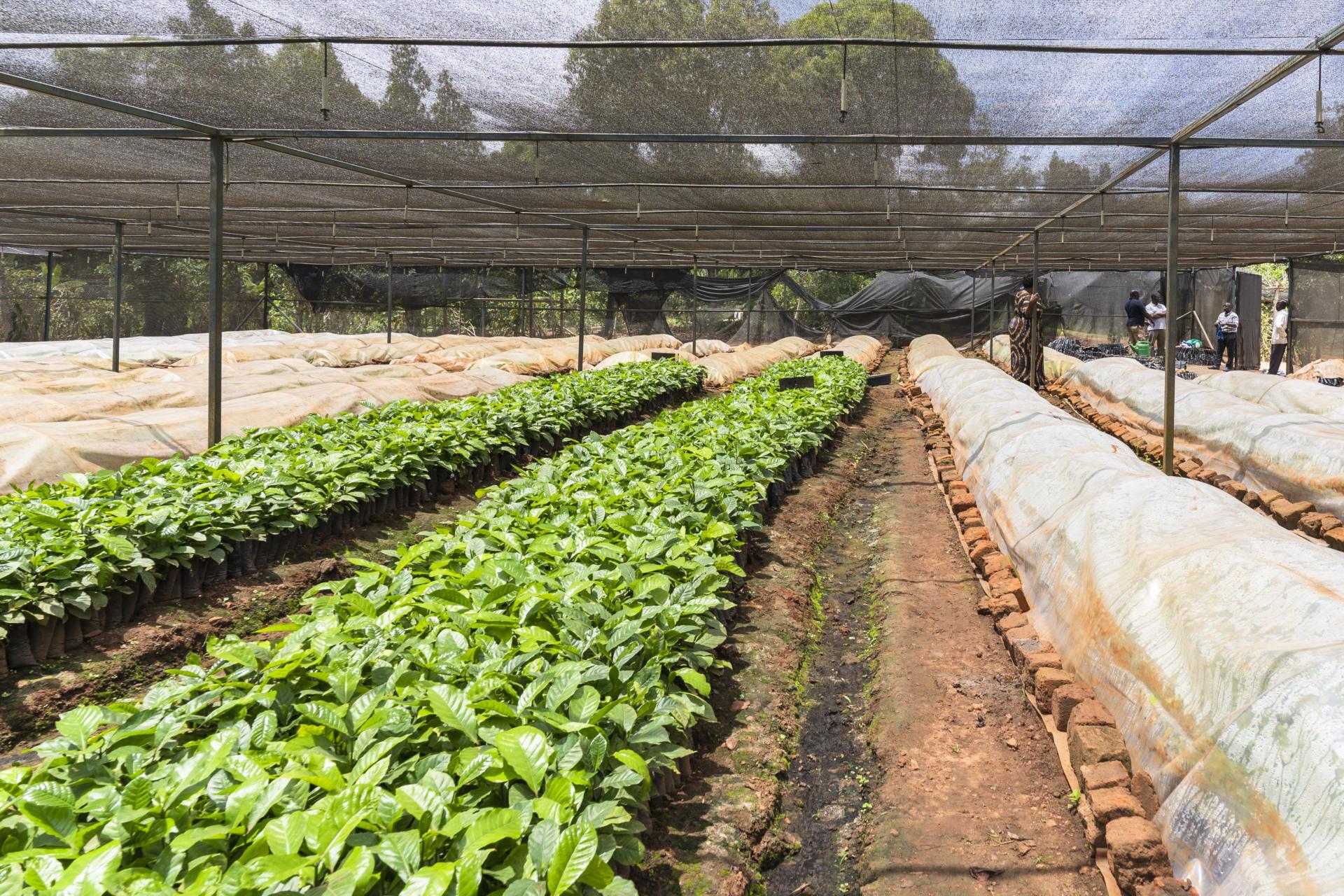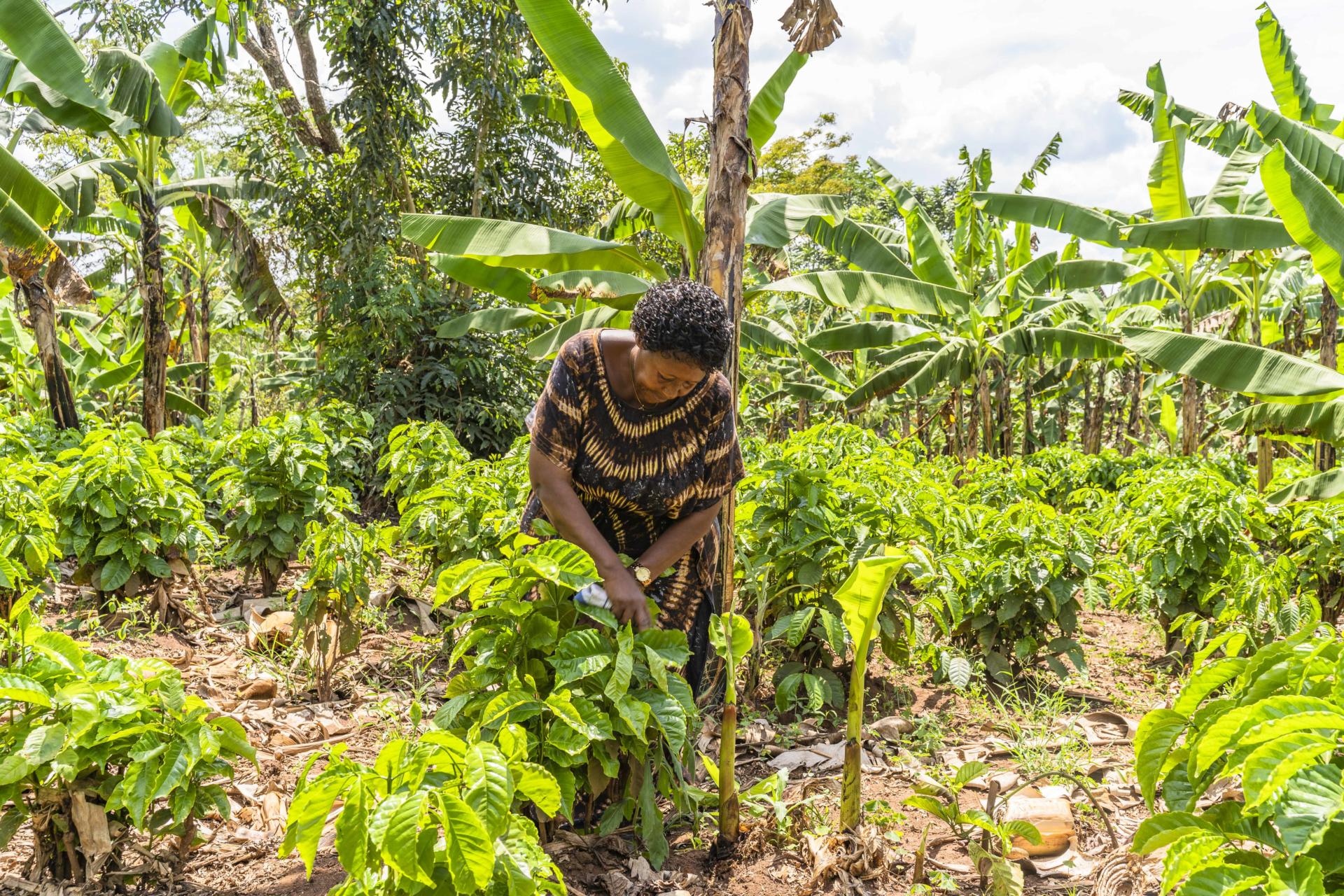 Betty's coffee nursery and mother garden

Betty has 7000 plants in her mother garden of seven different coffee varieties (KR1 – KR7.) At the beginning of her business, Betty used to give seedlings out to the farmers in her community for free. She did this because she wanted to advance reforestation – a cause she gladly took on as her new purpose in life.
Today Betty sells her seedlings to the UCDA and they distribute them to farmers. She is a role model for other women in her community whom she empowers by employing them to work in her nursery and mother garden. Female empowerment is another cause she is passionate about because she knows how hard it is to be a single mother/widow and raise children alone.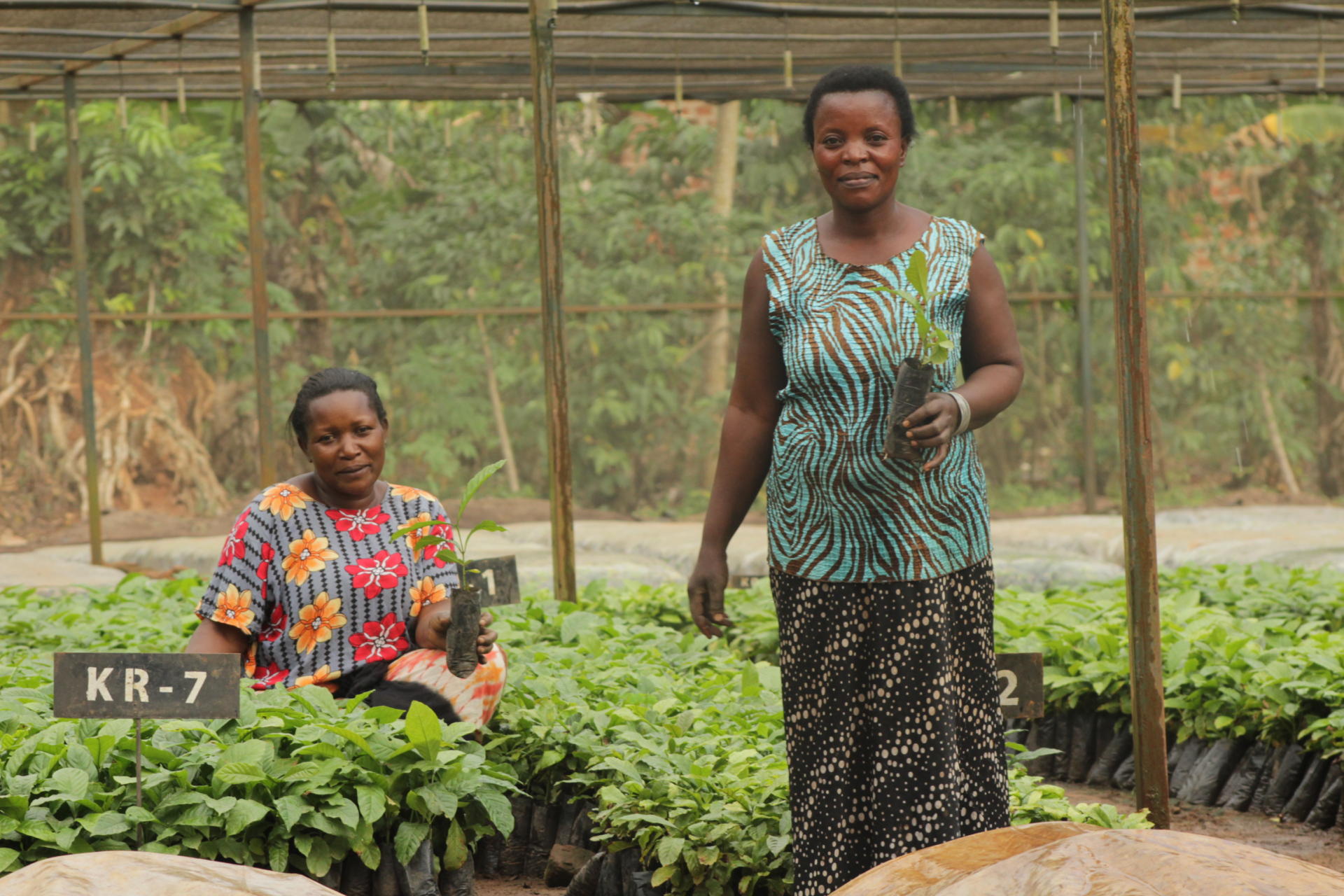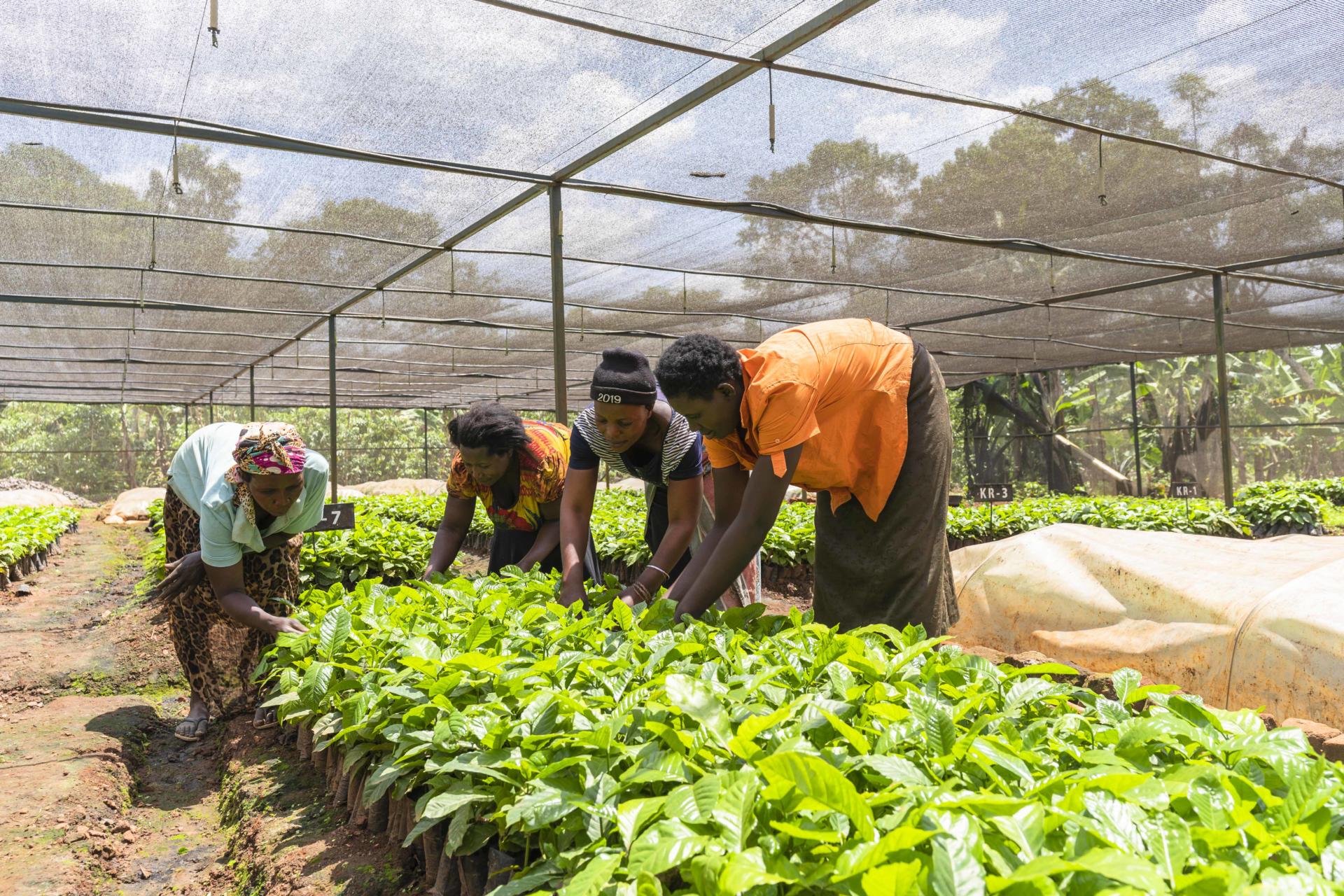 The women that Betty employs to provide an income for them

I am grateful for the knowledge that enabled me to start my business as well as for the connection to FAO who constructed a better structure for my nursery.
With continued support from the c&c Uganda team, Betty is advancing her nursery business and moving her coffee farming community forward. We have dubbed her as a "Climate Hero" because she advocates for the growth of shade trees alongside improved coffee seedlings. This agroforestry can contribute to reducing carbon dioxide in the air and as a result, mitigate climate change. It will also hopefully protect coffee farmers against rises in temperature which are predicted to continue to put a strain on coffee production in the future.