Fairtrade among other works to make coffee production resilient to climate change. The initiative for coffee&climate's toolbox is now part of Fairtrade's Coffee Standard. One of the activities recommended by the standard to ensure actions that promote sustainable production and the well-being of those involved in coffee production is the development of climate adaptation plans. This includes, identifying climate risks and a creating a climate adaptation plan based on the implementation of sustainable agricultural practices.
To support the development of these plans, smallholder farming families are encouraged to use the initiative for coffee&climate's toolbox, an open online platform with a compilation of tools, climate maps, case studies and further training materials. The c&c toolbox allows for the sharing of knowledge on tested innovative adaptation practices, equipping farmers with valuable information on climate-smart agriculture (CSA).
We spoke to Fairtrade to understand more about it.
Why has promoting sustainable production and the well-being of all those involved in coffee production been given so much importance in the new Fairtrade Coffee Standard?
Sustainable production and the well-being of producers and workers is not something new for Fairtrade. It has been at the core of our work since we started, decades ago. What you see highlighted in the new coffee standard is a reiteration of our conviction and an updated approach considering current challenges, changing market dynamics, and emerging legislation.
Human rights violations and environmental degradation are still observed in the coffee sector. Although there is scant evidence that Fairtrade producers are a source of these critical problems, we recognize that these issues present a substantial risk to Fairtrade producers and we are taking steps to address them.
For these reasons, initiatives that incorporate Human Rights and Environmental Due Diligence, as well as the adoption of climate resilience practices, are two important aspects of the new coffee standard.
Why are small-scale farmer organizations encouraged to create climate adaptation plans?
It is no secret that climate change is here. The severity and frequency of extreme weather events are on the rise, and coffee producers are not exempt from them.
Science has been pointing to the consequences of rising temperatures for years, and with the significant outbreak of coffee leaf rust in 2012, it became evident that conventional methods and ways of working would not be sustainable in the future.
Producers need access to information and the right tools to increase their climate resilience. Creating climate adaptation plans is a crucial steppingstone toward being able to cope with the effects of climate change, and to remain actively involved in markets.
How can we guarantee that farmer organizations are developing them accurately and what can be done to guide them?
Fairtrade has been supporting and investing in increasing its understanding of climate adaptation and mitigation. For example, the Fairtrade Climate Academy in East Africa has established training, guidelines and protocols to support farmers in their efforts to address climate vulnerabilty through climate adaptation measures. At the same time we recognize that many organizations have dedicated as much time and effort to support these transitional pathways. One of these initiatives that we can highlight is the initiative for coffee&climate.
To ensure a cohesive approach to the adoption of climate adaptation strategies we recognize the need to invest in educational and information sharing opportunities for farmers, creating linkages with organizations to increase our capacity for collective action.
We also recognize the urgent need to provide appropriate incentives to promote the smooth adoption of climate-resilient practices.  Unfortunately, recent market prices have not provided sufficient compensation against the efforts required to invest in sustainable agriculture, but we are hopeful that more stakeholders in coffee supply chains will recognize this work and elect to pay a living income to farmers and living wages to workers.
Fairtrade will also provide support to the Producers Network on how to deploy guidelines on-the-ground with templates, guides and training sessions, that Producers Networks can then cascade down to Producers' Organizations. We acknowledge that it might take some time until the first impacts can be recorded.
How can the initiative for coffee&climate's toolbox support smallholder farming families and small-scale farmer organizations in this process and what will they gain from using it?
The c&c toolbox offers a very practical and comprehensible approach towards climate adaptation, making it easy to guide farmers and producer organizations towards the development of individual climate adaptation plans. Its 5-step approach to climate change adaptation in coffee is easy to understand and implement. We hope farmer and producer organizations are keen to learn more and get inspired by the toolbox. The new Fairtrade Coffee Standard includes a reference to the c&c toolbox in its guidelines, with the hope to offer more resources for producer organization to raise their awareness and capabilities.
How ready is the coffee industry to put climate change adaptation and mitigation at the forefront and make it a priority?
The coffee sector has been a leading industry when addressing sustainability. It was among the first in adopting voluntary sustainability standards and has key industry players gathered in multi-stakeholder initiatives to address challenges collectively.
Nonetheless, the disparities continue, and the value that the industry is producing globally is not equally distributed. While a few are seeing incremental profitable margins, the majority, especially producers, are still struggling to get their fair share.
The coffee industry needs to start reflecting more deeply about fair value distribution to put climate adaptation and mitigation at its forefront. It would not be fair to expect from producers, who are sometimes not even earning a living income, to absorb all costs of switching towards sustainable production.
What do you think needs to be done so that more smallholder families and other actors in the sector have access to valuable information on climate-smart agriculture (CSA), tested tools, climate data and training materials to drive better decision making at a farm level and ultimately improve their livelihood's?
Fairtrade focuses on climate resilience, as we understand the potential producers and workers have to ensure sustainable livelihoods is tremendous. In that sense, access to information is key to increase resilience.
Technology is a key ally to disseminate knowledge. More people are receiving information audio-visually, and digital apps are enabling more accurate assessment of risks.
While this is of a paramount importance, we also consider that it is relevant to offer incentives (not only monetary incentives like minimum prices, or income, but also others such as education, participation, recognition, political visibility) to acknowledge and reward the adoption of such practices.
Finally, the market needs to recognize the willingness of farmers and workers in adopting and maintaining best practices, and that, at the end, is the overriding condition to guarantee sustainable livelihoods.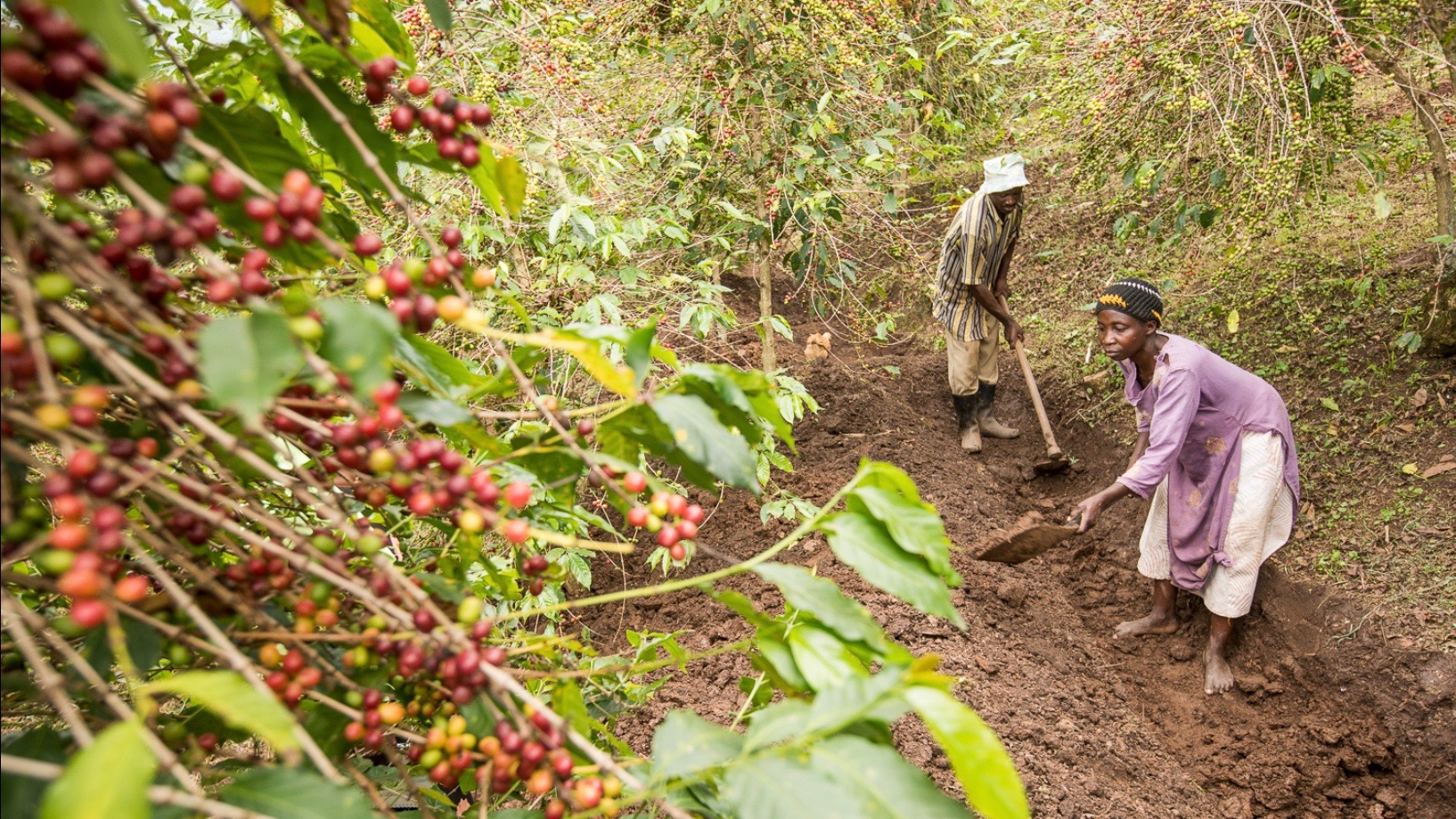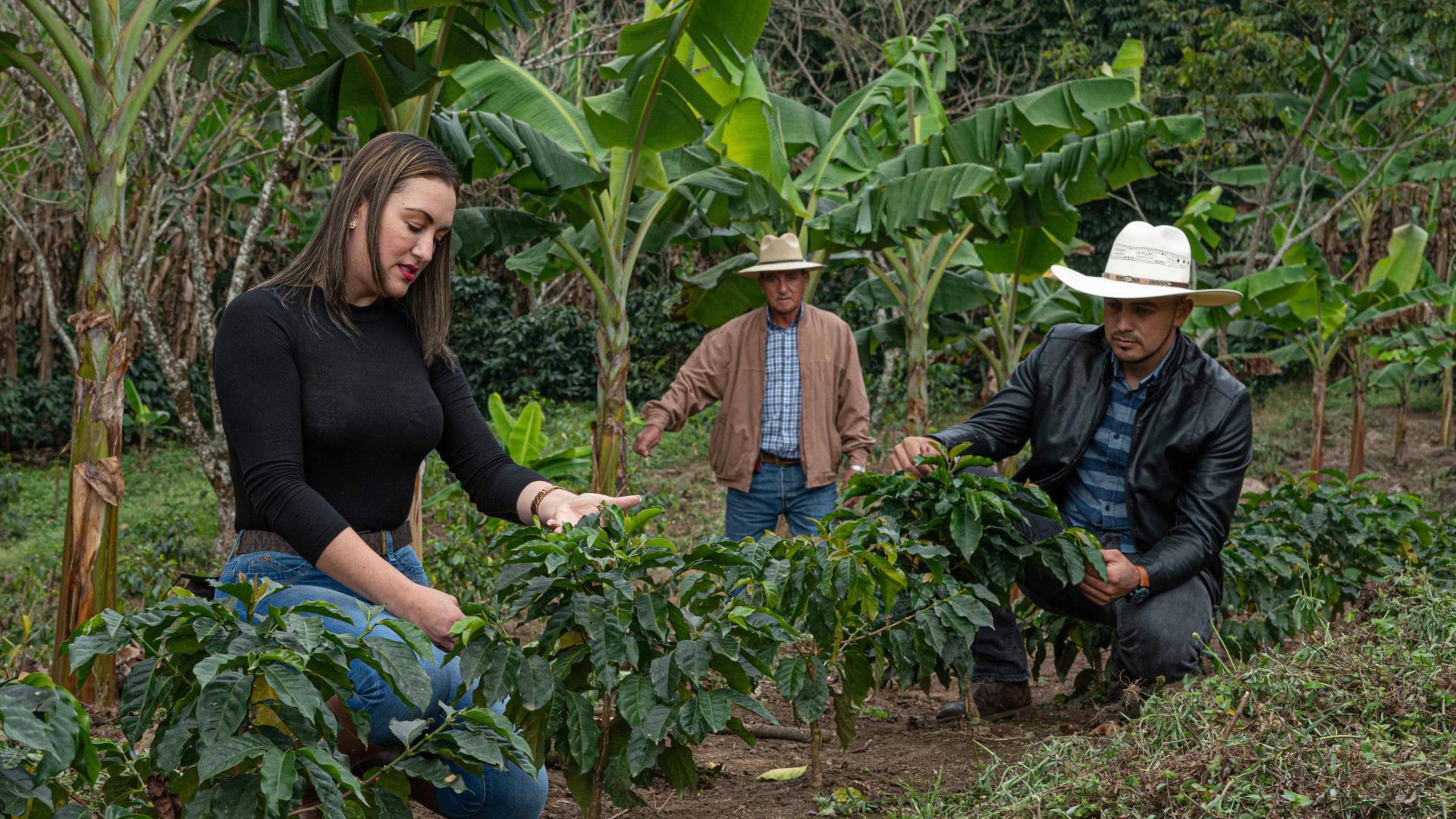 The initiative for coffee&climate is based on the power of pre-competitive partnerships. We are unified by the wish to build a climate-smart coffee sector not by talking, but by acting. As the challenges of climate change for coffee production are too big to be tackled alone, c&c is the ideal solution for the coffee sector to respond together in a practical way that cannot be found in other setups.
Stay up to date with our latest activities and news!