Dak Lak, Vietnam – February 2nd, 2018 – My name is Doan Ngoc Duc. I grow coffee in Krong Buk district, Dak Lak province. It all started 20 years ago with bare hands: we invested family money in getting a piece of land and planted our first coffee trees. We mostly learned from our own mistakes. Then it gradually began to pay off, providing sufficient income for my family.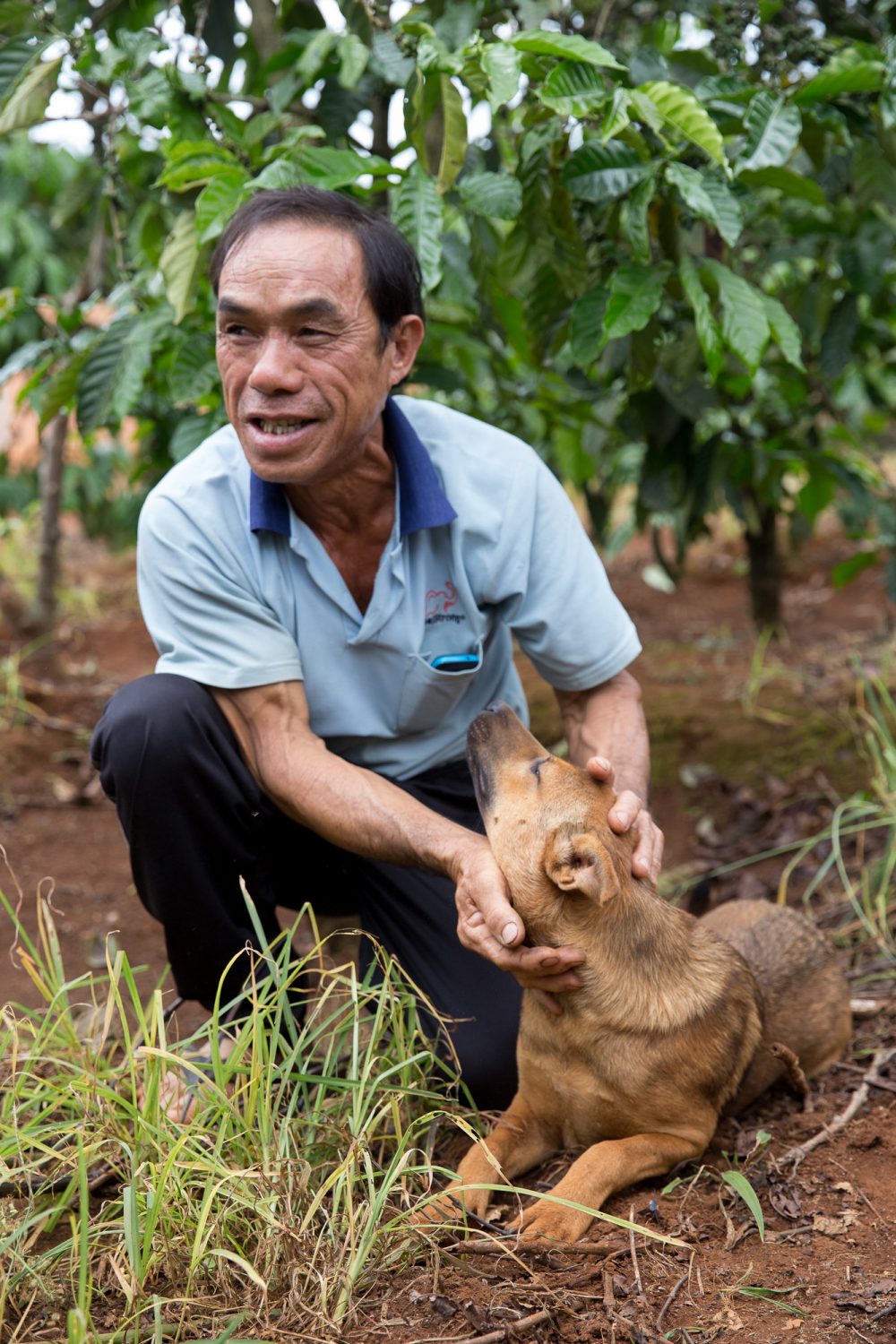 The biggest challenge for me is the weather fluctuations.
I've been keeping the record of changes in weather patterns for 10 years and only one thing I can say for sure: it's becoming more unstable and unpredictable.
No wonder the diseases and pests vary each year. This means I have to change the chemicals, because last year's solutions might not work this year. And it's quite annoying, because the market is full of forged pesticides and herbicides. It's like a roulette – hit or miss. Another issue related to changing climate is irrigation. Extreme heat always puts farmers in trouble: no water – no yields, no income.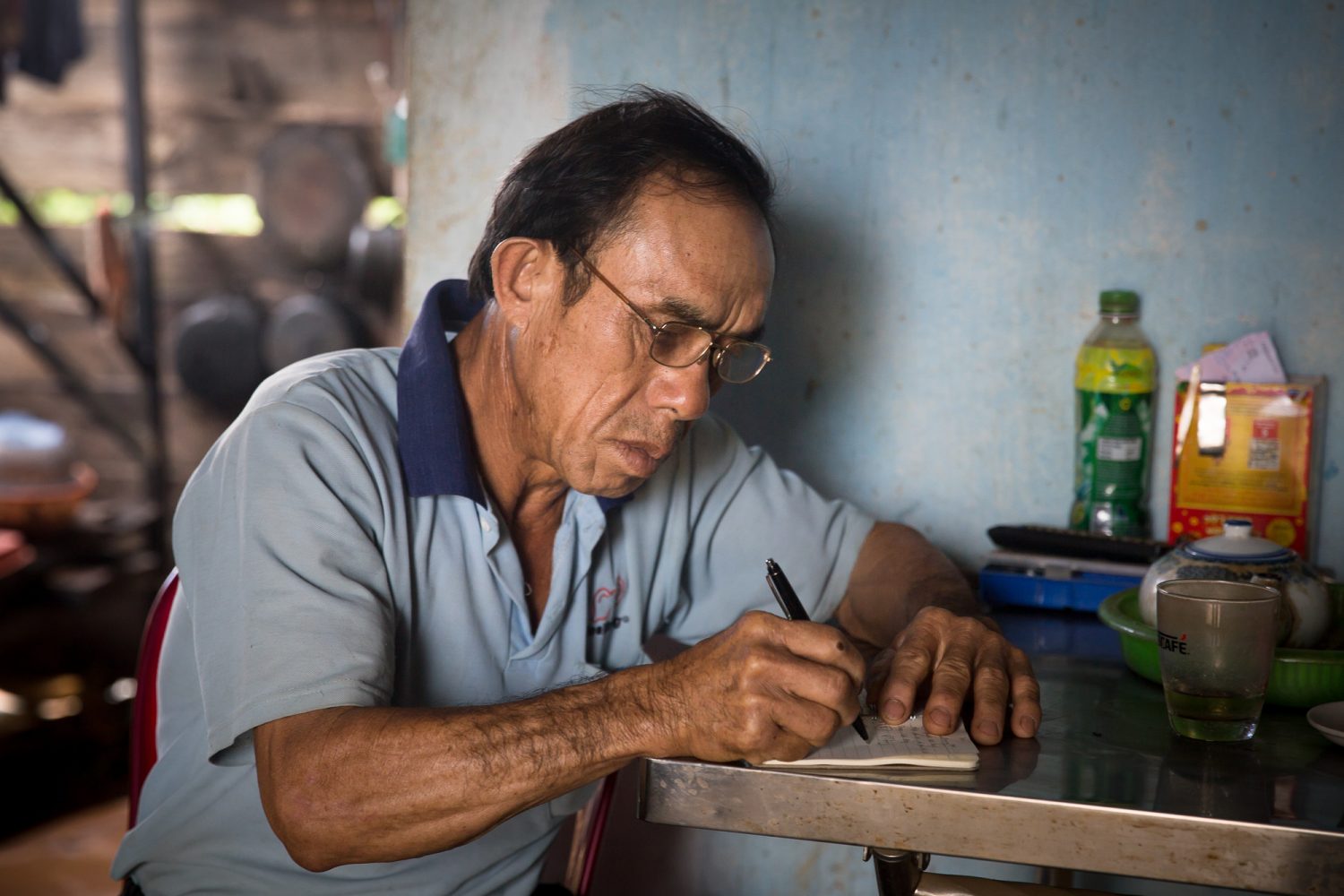 It was quite encouraging to study about coffee growing techniques at the Farmer Field School (FFS) that I first attended back in 2005. I learnt a lot. Before going to FFS I didn't realize that different fertilizers must be used at specific stages of the yearly cycle.
Now I know how important it is to use different fertilizers before irrigation and during the flowering.
Applying all those methods allowed me to increase the yields and improve the quality of coffee beans.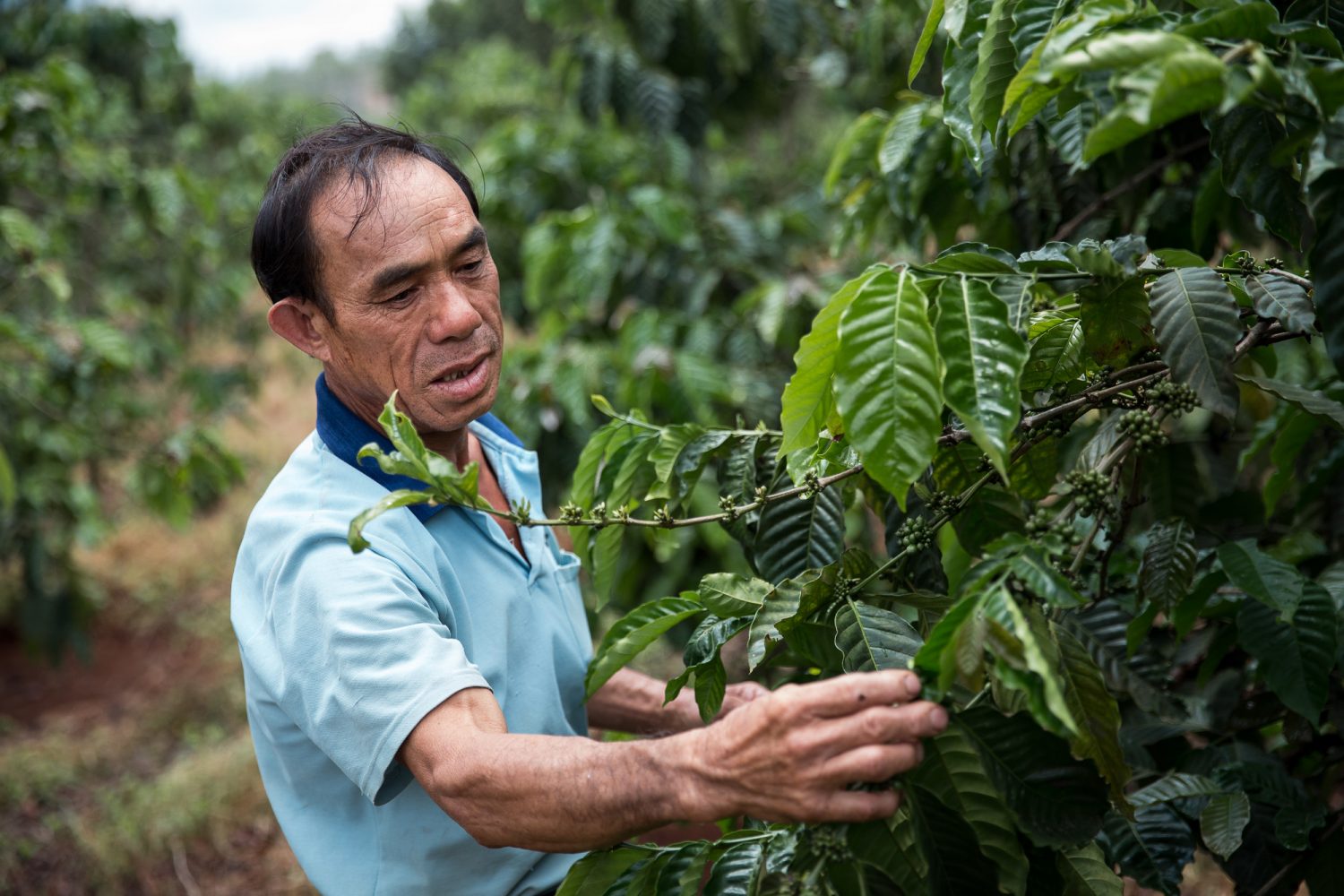 I have two kids. One of them already has his own family and the other one is now in high school. He helps me in the field. Coffee growing is a seasonal work, and during irrigation, fertilization and harvesting I hire outsiders, otherwise it would be impossible to do everything on time. But even when there isn't much work I still go to the field and find myself something to do.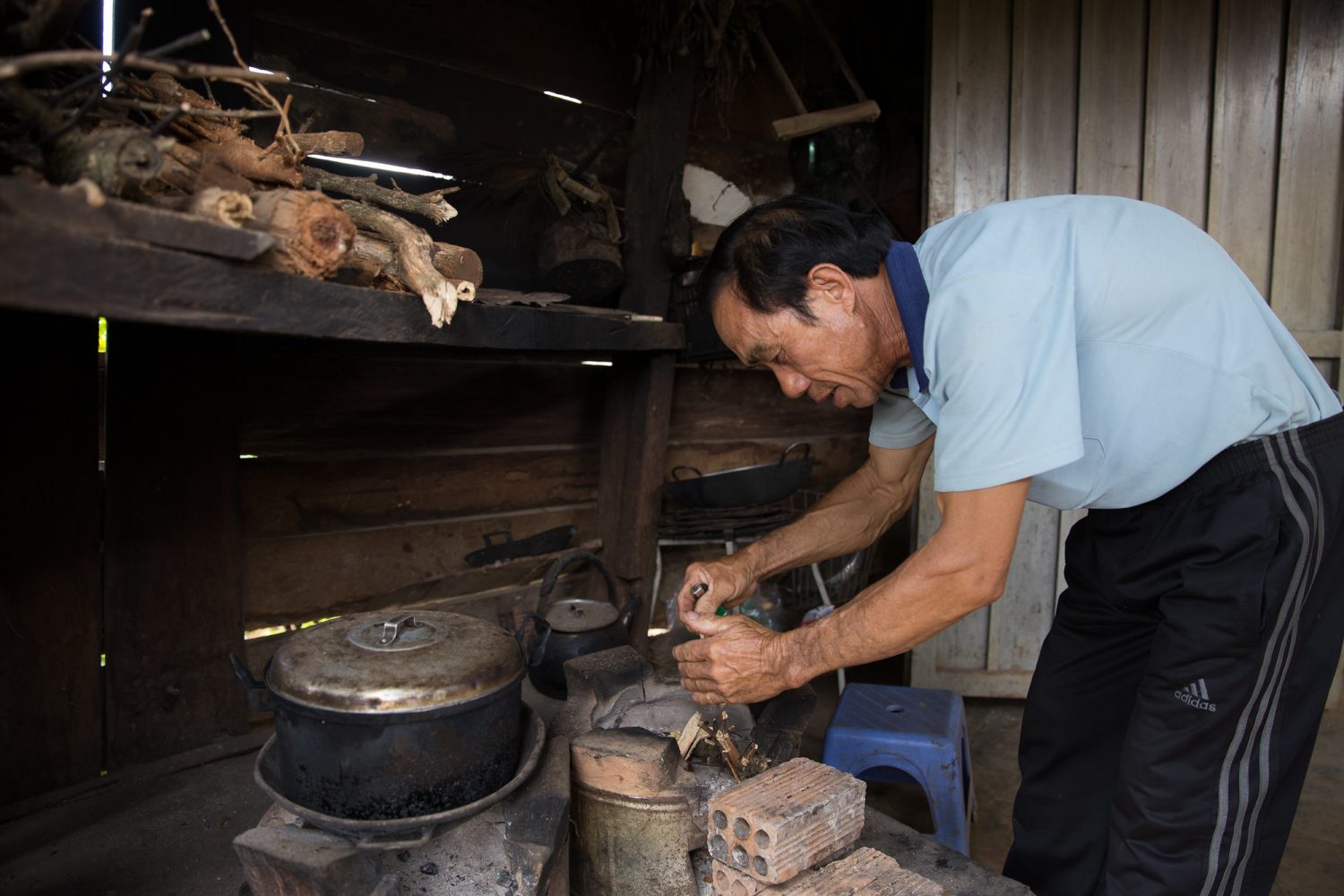 Every morning I do exercise and then head for my garden to check on the plants, to feed the chicken, to chop some wood for the kitchen fireplace When you are 60 and have spent all your life farming, your body constantly needs motion to stay healthy.